Tulsa Community Sentencing
.: What is Community Sentencing?
.: Why Choose Community Sentencing?

What is Community Sentencing?
"A Step in the Right Direction to Becoming a Good Citizen in the Community"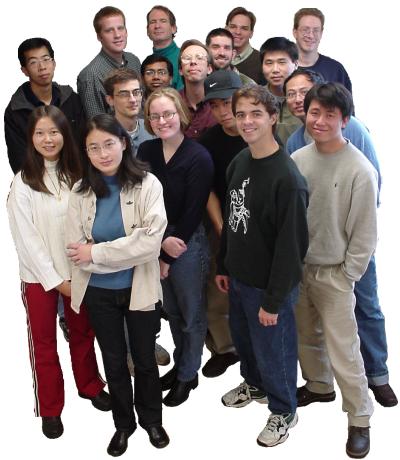 Definition of Community Sentencing


Community Sentencing- is a prison diversion program that rehabilitates offenders through the community. The goal of the program is to address the multi-faceted problems of the chemically dependent and criminal population. The program includes: probation supervision, monthly drug testing, individual and group counseling sessions and regular participation in support groups. The program also offers cognitive behavioral classes, vocational training, and residential care, if necessary.




The Origin and History of Community Sentencing


House Bill No. 1008 was passed by the legislature and signed by the Governor on June 30, 1999. The Oklahoma Community Sentencing Act is intended to provide resources to allow the courts the option of providing eligible offenders with supervision and treatment services that will impact their criminal behavior.

Supervision, treatment, an education are first funded priorities. The legislation also calls for a local planning council for each jurisdiction. The Tulsa County Criminal Justice Planning & Policy Council has been created to plan, monitor, offer support and guidance for the Tulsa County Community Sentencing program and for the court in providing services to offenders eligible for a community sentence. (

Chief Judge or designee of the district, DA, Sheriff, Commissioner, 3 or more citizens

)





The Purpose of the Oklahoma Community Sentencing Act:



Protect the public.

Establish a statewide community sentencing system.

Adequately supervise felony offenders punished under a court-ordered community sentence.

Provide a continuum of sanctions to the court for eligible felony offenders sentenced to a community sentence within the community sentencing system.

Increase the availability of punishment and treatment options to eligible felony offenders.

Improve the criminal justice system within the allocation of state and local resources for the criminal justice system.



Eligible Offenders & Pre-screening Process


Eligible offenders means a felony offender who has been convicted of or who has entered a plea other than not guilty to a non-violent felony offense and who has scored in the moderate range of the Level of Services Inventory (LSI) assessment instrument.

The District Attorney may consent to eligibility for an offender who has a mental illness or a developmental disability or a co-occurring mental illness and substance abuse disorder and who scores outside the moderate range of the LSI. Pre-screening for eligible offenders involves reviewing all Arrest & Booking sheets of all offender arrests. Background checks are then conducted through IMACS, TRACIS, OSCN, ODCR, DA screen, NCIC.




Process and Structure of Criminal Justice System for Community Sentencing


Flow Chart & Accelerated Accountability Procedures Court process outline



Each offender will get a "customized" program:



Supervision




Meetings with case managers
Random Drug Screening



Types of Treatment




Substance Abuse Counseling
Mental Health Counseling
Behavior Change
Life Coping Skills



Education




Vocational
Job Training
GED



Employment





Accountability


Compliant offenders often are granted an early release from the program. Non-compliant offenders receive scaled disciplinary sanctions for violations of the rules and conditions of their sentence.





Why Community Sentencing?
"Why should I or my client choose Community Sentencing?"

Funding is provided for evaluation, mental health, & substance abuse treatment
Punishment alone does not help substance abuse or change criminal behavior
Offenders receive supervision by a case manager trained to work with alcohol/drug problems and criminal behavior
Offenders respond to skilled supervision and treatment to learn skills & change criminal thinking
Offenders receive review hearings with a Community Sentencing judge
Offenders receive help to build support and motivation
Offenders have a better chance to be successful on probation



Requirements for Community Sentencing
"How Does an Offender Receive Community Sentencing?"
Talk to your attorney or judge about receiving a Level of Service Inventory - Revised (LSI-R) to determine eligibility for Community Sentencing.
If incarcerated at (D.L.Moss) an inmate can receive a pre-screening for the LSI for eligibility.
.:
Back to the top
Community Sentencing Council Members
Council Members:
Tulsa County District Judge Doug Drummond– Chair (Statutory)
Tulsa County District Attorney Steve Kunzweiler (Statutory)
Tulsa County Sheriff Vic Regalado (Statutory)
Tulsa County Commissioner John Smaligo (Statutory)
Tulsa County Chief Public Defender Corbin Brewster
Tulsa County Court Services, Director Sherri Carrier
Tulsa County Juvenile Bureau, Director Justin Jones
Tulsa Police Department Captain, Brian Carlisle
Tulsa Mental Health Association, Director Michael Brose
Private Attorney Allen Smallwood – Vice Chair
Member Paul McCurtain
Member Tayrin Saldivar-Hernandez
Member Amy Santee
.:
Back to the top
Community Sentencing Contact Information
"How can you find out more information about Community Sentencing?"
Contact Tulsa County Community Sentencing
Nathan Rhea – (918)581-2544
---
* These pages contain hypertext links to information created and maintained by other public and private organizations. These links provide additional information that may be useful or interesting and are being provided consistent with the intended purpose of the Community Sentencing Web site. This website does not control or guarantee the accuracy, relevance, timeliness, or completeness of this outside information.